CES 2015 Las Vegas- This is what the cool kids are wearing and riding now.
After trekking all over the 2.2 million square feet of exhibition space at CES 2015, I started to get a few blisters and a little whiny. Luckily, the latest wave of tech gadgets include several gizmos, that make it easy to get around…..and they have a name….Ride-Ables.
So now I can WEAR my wearables, while RIDING my ride-ables. And just so everyone is caught up to speed with the tech world.
Watch this CES 2015 video to see me ride some of these super fun products!
[embedplusvideo height="390″ width="640″ editlink="http://bit.ly/1yKDLiB" standard="http://www.youtube.com/v/TYq-mRMRw6o?fs=1″ vars="ytid=TYq-mRMRw6o&width=640&height=390&start=&stop=&rs=w&hd=0&autoplay=0&react=1&chapters=¬es=" id="ep5821″ /]
Some of the best products I saw/wore or rode during CES 2015 were:
Ebove Activetainment THE WORLD'S MOST AWESOME EXERCISE CONCEPT.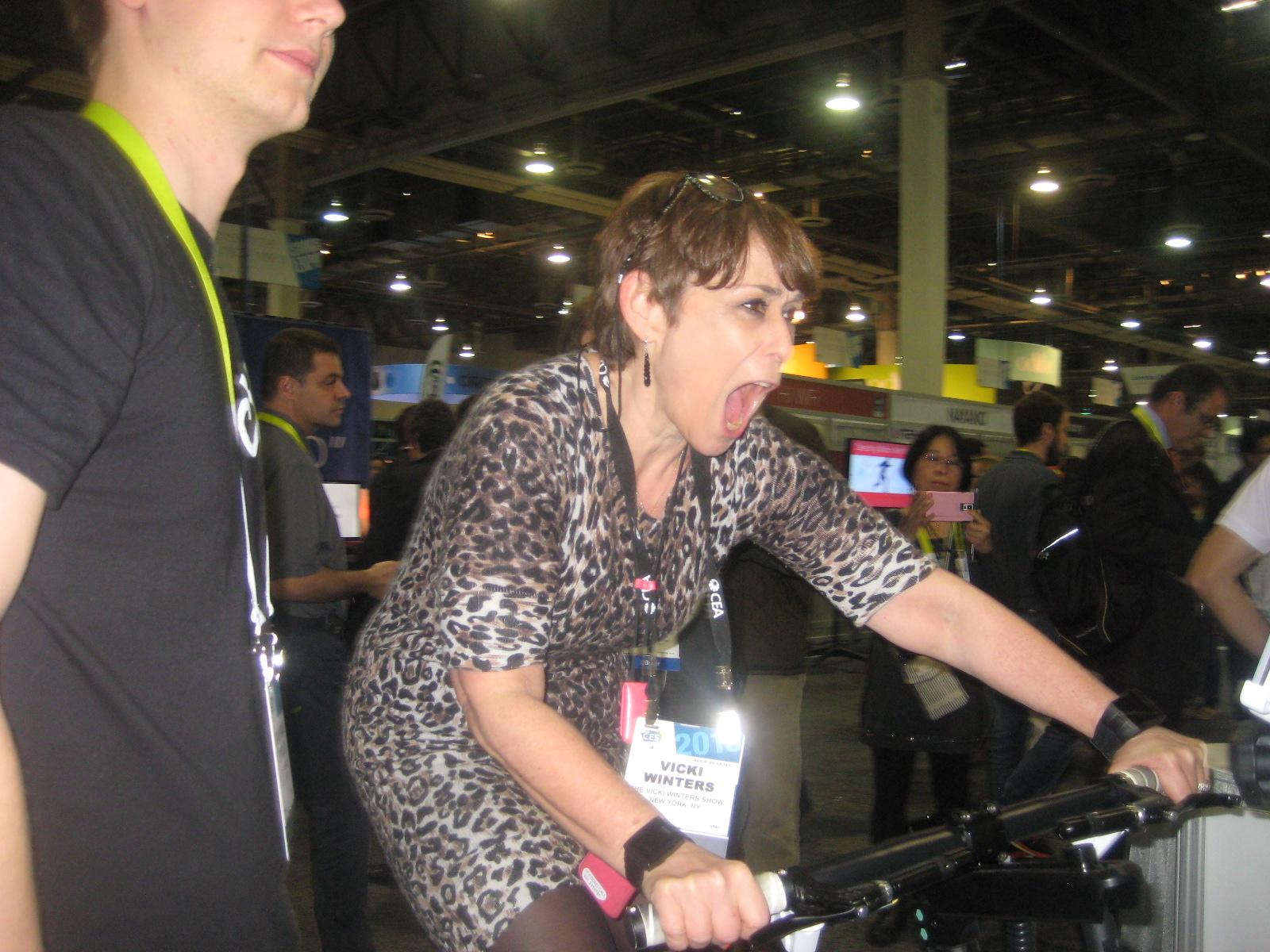 Visijax This jacket has LED's all over. Even one that starts flashing when you raise your arm, to let people know you are turning!
Stay tuned for more from CES….